You are so ready to get on with your life and all the wonderful things the future of your dreams brings. You know how events of your past have hurt you and embedded unconscious limiting beliefs that have held you back.
And you are over it!
Congratulations! You're ready for the special report, Damaged is Not Doomed: How to Rise Above Your Past and Build the Life You Deserve. Your best first step is building the habit of self-acceptance. And this special issue from my education series will put you on the right path!
Ready to fully unpack that awful suitcase of self-harming self-talk and fill a new one with all the good things that make you you today? You can get Damaged is Not Doomed right this very minute!
Damaged Is Not Doomed - The Book!
I've got a new book in the works! What's the next best step toward leaving your painful past behind? Why self-acceptance, of course!
In the full book version of Damaged is Not Doomed: How to Rise Above Your Past and Build the Life You Deserve, you'll learn all about active steps that you can take to rewrite your life and build your brain to reimagine a more powerful, potential-packed you.
And then make it happen!
It will be out before you know it! Be the first to know when it's finished and released! Click here to be among the first to know!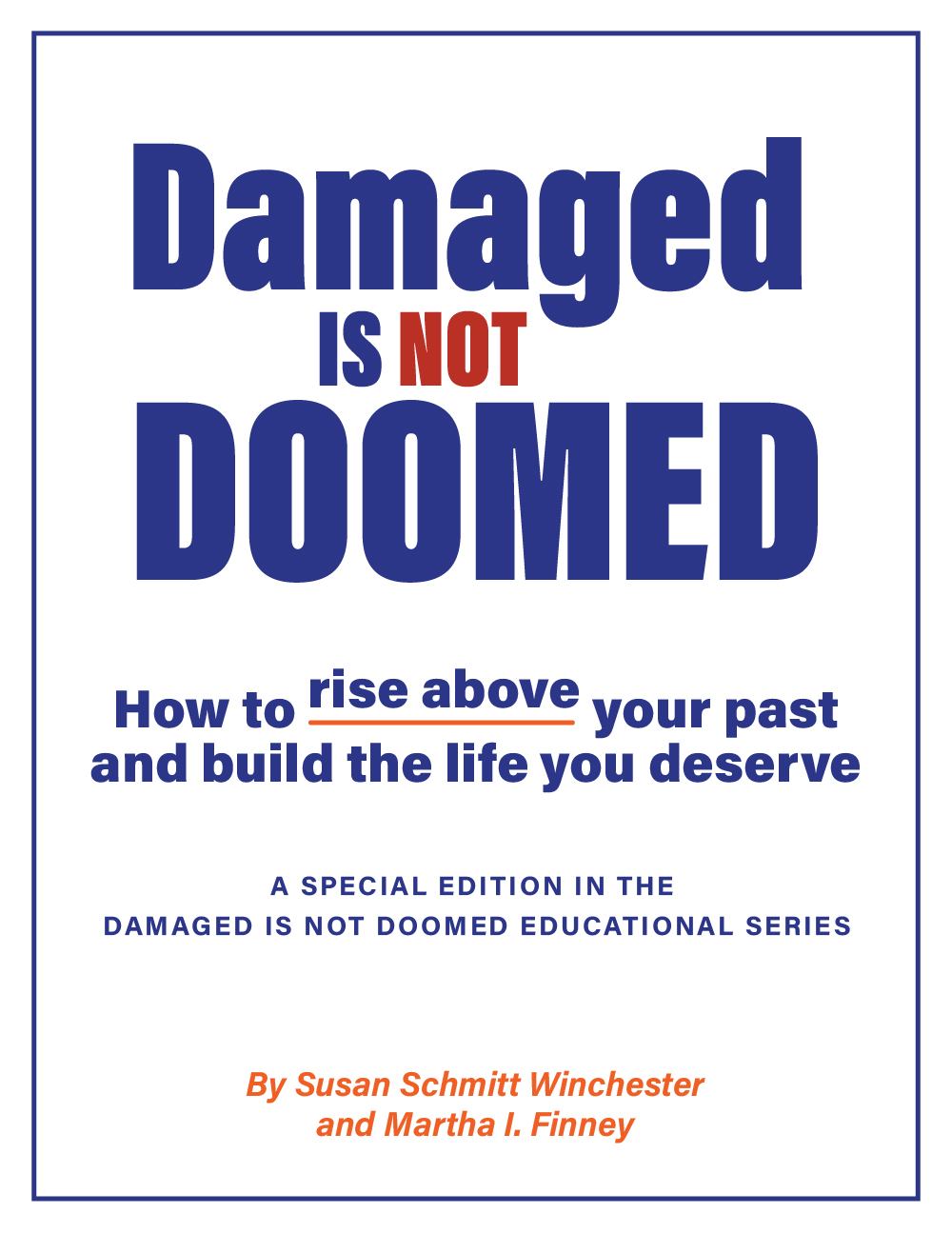 Quick Start Guide: How to Handle Workplace Conflict
When you can see that you're about to collide in a Bumper Car Moment, you don't have time to read a whole book about rising above the conflict and making better choices from wiser thinking. Oh no. You need something to grab and reframe your thoughts in the short time you can use to take one or two deep, calming, cleansing breaths. You need this Quick Start Guide to Bumper Car Moments at Work!
On page 1 of this simple refresher session, you can remind yourself that Damaged is Not Doomed and the Rest of Your Life is Yours. Flip it over and you have the entire Rapid Power Reclaim process laid out for you, so that you'll be proud of the way you handle that moment of ka-boom!
Don't wait until you need it. Get it now while you're thinking about it! Download it instantly for $1.97.
(And if you have a team of Bumper Car drivers always crashing into each other, we can offer you a bundle of 50 copies or more at a reduced rate. Just click here to email us for more information.)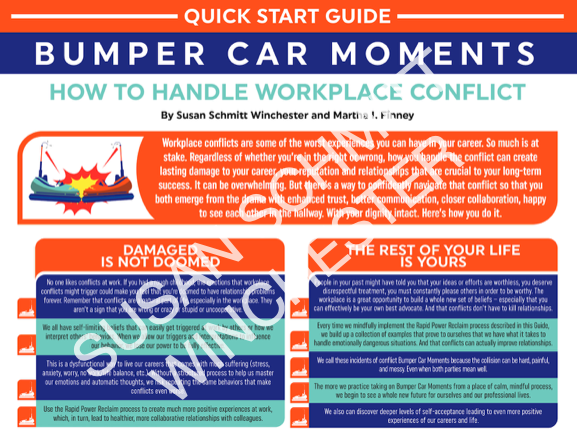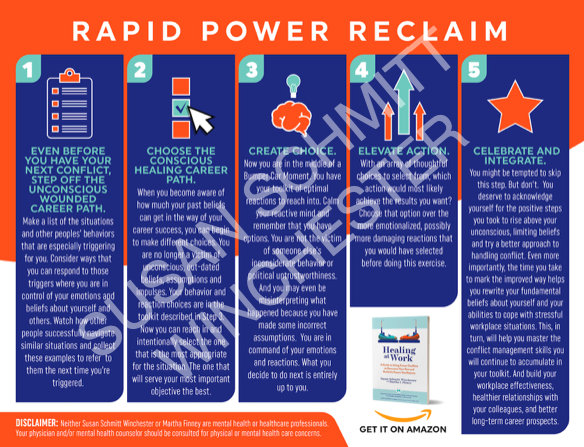 Get your Healing at Work hat with our special H@W logo to remind you that the workplace is your very own laboratory for healing!
For shipping outside of the United States, please email us here.